C&V Engineering Services is an Australian owned company engaged primarily in the business of fabrication and erection of structural steel and metalwork.

We pride ourselves on having an innovative and experienced management team who will always provide a competitive and professional approach to your project from concept through to completion.

Teamwork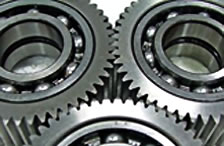 Our principal services are:

• Engineering Design Solutions
• Handrails and Balustrades
• Chutes, Hoppers and Bins
• Walkways and Platforms
• Structural Fabrication
• Industrial Metalwork
• On-Site Installations
• Steel Stairs / Ladders
• General Fabrication
• Surface Treatment
• On-Site Welding
• Pipe Work
From mining to high rise, we provide professional services directly or indirectly to a wide construction market and various 1st tier construction companies such as Bovis Lend Lease, Grocon Construction, Leighton Contractors, Multiplex, Sydney Water, Resources Giants and many others.

More than three decades in business, our commitment, reputation and experience is well known in the engineering field (resources to multi storey construction high rises). Don't let your fabrication jobs run late or over budget, entrust your task to C&V Engineering Services.

Safety is our first priority...
C&V Engineering Services is committed to providing injury and disease-free workplaces for its employees and contractors and has continued in its quest to achieve "Industry Best Practice" in safety and health. Read about our safety statistics.